Does Credit Matter for a Ford Lease?
If it's your first time leasing a car for your Oshkosh commutes, you're (hopefully) wondering about Ford lease credit score requirements. And maybe you're thinking, "Does credit matter for a Ford lease, anyway?" The answer is yes. Credit matters, and it's important to know what your credit score is before you attempt to lease a car. The lower your credit score is, the less chance you have of securing a lease. However, if you have a poor credit score, not all hope is lost. Learn more about Ford lease credit score with the finance team at Holiday Ford.
What Credit Score Is Needed to Lease a Ford?
Typically, the minimum credit score needed to lease a Ford is 700. But, there are some dealerships that are willing to work with you, regardless of your credit score. Just know if you have a poor credit score, you won't be able to lease your top choice of vehicle for Appleton joyrides.
How to Meet Ford Lease Credit Score Requirements
So, how can you meet Ford lease credit score requirements if your credit score isn't too great? There are a few steps you can take to prove your credit worthiness to leasing agents around the Campbellsport area: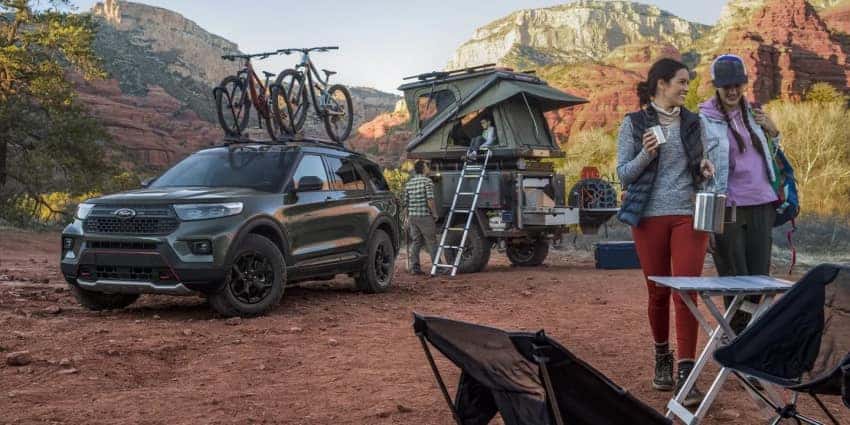 Pay off any debts before you go to lease. Any outstanding debt will be a glowering blemish to leasing agents who look at your report. Taking care of these beforehand will bump up your credit score a bit and show that you're willing to improve your credit score to leasing agencies.
Have proof of your income when you walk into your dealership. You want to prove that you have a stable enough income to meet your monthly lease payments. Bring pay stubs, W2 forms–any kind of documentation that shows you can afford a lease.
If possible, make a bigger down payment. It's a good idea to save up to put down a bigger down payment before you stroll into a leasing agency. Putting a greater down payment when you have a poor credit score can greatly elevate your chances of getting a better lease deal.