2018 Ford F-150 vs 2018 Ram 1500

The 2018 Ford F-150 is an impressive truck by any measure, and you can see why with our 2018 Ford F-150 vs 2018 Ram 1500 comparison. We will look at all the important numbers and determine who makes the better truck for 2018. If you want to try a 2018 Ford F-150 for yourself, then come to Holiday Ford in Fond du Lac WI. We are just a short drive north from Slinger and Beaver Dam. Coming to us is always Worth the Trip!
| 2018 Ford F-150 | VS | 2018 Ram 1500 |
| --- | --- | --- |
| 13,200 Pounds | Max Towing | 10,620 Pounds |
| 3,270 Pounds | Max Payload | 1,880 Pounds |
| 22 City / 30 Highway | Efficiency (MPG) | 20 City / 27 Highway |
| Available | Trailer Backup Assist | Not Available |
Towing Capacity
That max towing capacity for the 2018 Ford F-150 is impressive. What is even more impressive is that this capacity is achieved with a 3.5-liter EcoBoost V6.
This V6 EcoBoost engine is available on all F-150 trim levels for 2018. All you V8 purists out there have nothing to worry about. The 2018 F-150 also has a 5.0-liter V8 available on most trim levels.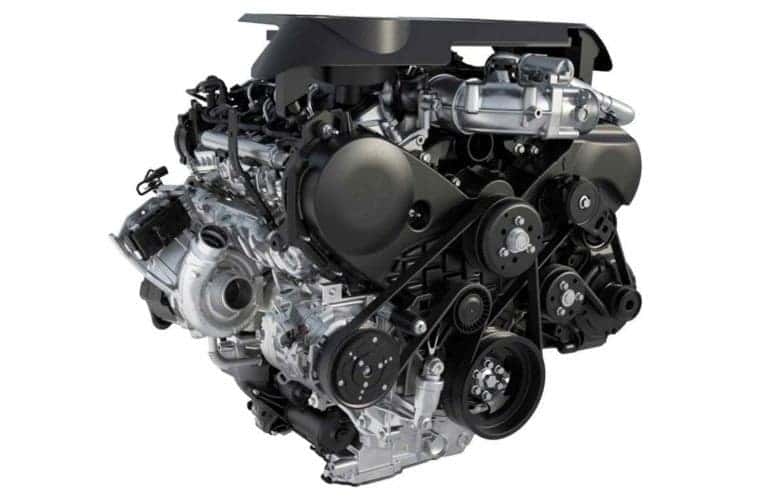 Diesel Power
The Ford F-150 is able to achieve those efficiency numbers with its 3.0-liter Power Stroke turbo diesel engine. This engine can churn out 250 horsepower, 440 pound-feet of torque, and when properly equipped it can tow up to 11,400 pounds.
For the record, those Ram 1500 efficiency numbers also come from its diesel powerplant, though it is much less capable in terms of max towing at only 9,350 pounds.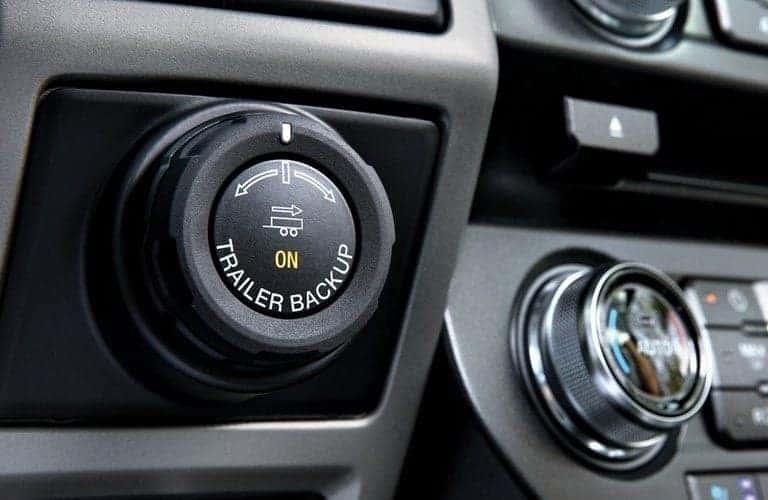 Trailer Assist
The 2018 Ford F-150 is available with Pro Trailer Backup Assist which gives you better camera views of your load with the option for an integrated trailer-mounted camera. The system also allows you to precisely steer your trailer with an intuitive knob mounted near the steering wheel.
The Ram 1500 offers nothing like this outside of its standard back-up camera.