2019 Ford Mustang Model Overview
If you are passionate about cars, then chances are you have a love for the Ford Mustang. Let Holiday Ford help you turn your dreams into a reality with a 2019 Ford Mustang in Fond du Lac near Beaver Dam and Slinger, WI. Our dealership is located right off Interstate 41, and we can set you up with a test drive. Come see us today. We are Worth the Trip!
The original pony car.
Convertible
With this pony car, you can party with the top down. Nearly every model in the Mustang lineup comes with both a hardtop and a convertible option.
Not only can you get a smooth operating convertible soft top, but you can still get it with all the performance under the hood that you want. With this pony, you get to pick the way you want to ride.
Engine Options
Under the hood, you can get all the power that you want. The EcoBoost trim levels provide 310 horsepower and 350 pound-feet of torque, but that is just for starters.
If you opt for the GT trim, you get a 5.0-liter V8 under the hood with 460 horsepower and 420 pound-feet of torque. This being a Mustang, you know Ford has even more performance options to offer.
Performance
Above the Mustang GT, the Mustang has some insane options to offer you. For starters, you can get the 475-horsepower Mustang Bullitt, which is inspired by the movie of the same name.
Beyond that, the Shelby GT350 puts a 5.2-liter V8 under the hood with 526 horsepower and 429 pound-feet of torque. The Shelby GT500 is coming back for 2019 too, and it promises over 700 horsepower!
Color Options
For 2019, the Mustang has ten breathtaking color options available including unique colors such as Need for Green, Velocity Blue, Ruby Red, Orange Fury, Kona Blue, and more.
In addition to your color, you also have racing stripe options, tape stripe options, and on hardtop versions, you can even get your Mustang with a black roof for a unique two-tone look.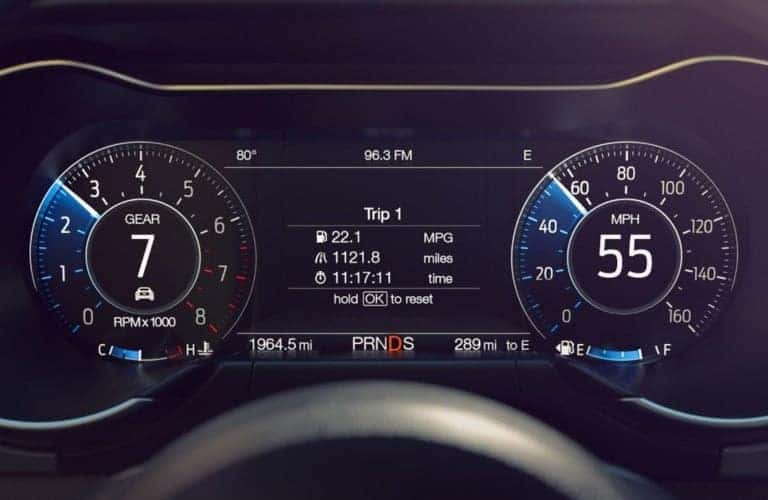 Technology
Just because the Mustang is a sportscar, does not mean you have to forget about technology. The Mustang has a 12-inch all-digital gauge cluster available, and it also has the latest in automotive tech.
Of course the Mustang has an infotainment screen, satellite, radio, and more all available, but it also has available adaptive cruise control. Learn more about this innovative feature below.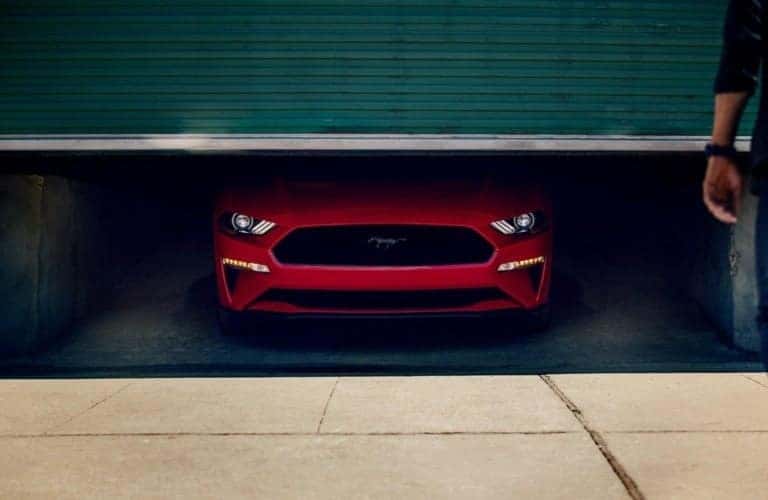 Accessories
A Mustang is a very personal thing. Everyone has their own cause to love these pony cars, and everyone wants to express themselves in their own way.
Whether you are looking for cosmetic accessories, performance accessories, or even just accessories to protect the car that you love, the team at Holiday Ford in Fond du lac can help you out.