2019 Ford Ranger vs 2019 Honda Ridgeline

The best way to find out why the new Ranger is so impressive is to simply compare it to the best that the competition has to offer. We will do just that with our 2019 Ford Ranger vs 2019 Honda Ridgeline comparison. The Ridgeline has been trying to convince people that it is a capable truck since it came back a few years ago, but now the Ranger is back to put it in its place. See how the Ranger compares in multiple categories below or click the link here to see the new Ranger inventory that we have at Holiday Ford in Fond du Lac, WI.
| 2019 Ranger | VS | 2019 Ridgeline |
| --- | --- | --- |
| $24,000 | Base MSRP | $29,990 |
| 7,500 Pounds | Max Towing | 5,000 Pounds |
| 310 Pound-Feet | Max Torque | 265 Pound-Feet |
| 21-City / 26-Highway | Efficiency (MPG) | 19-City / 26-Highway |
Towing
The Ranger gives you great towing capability, and that 7,500-pound figure goes for every configuration of the Ranger too. The Ridgeline does not come close with its 5,000-pound capacity. In fact, if you do not opt for the AWD Ridgeline, then you are stuck with only 3,500 pounds of capacity.
Also, the Ridgeline only delivers up to 1,586 pounds of payload capacity whereas the Ranger can get up to 1,860 pounds of payload capacity. Which would you rather have now?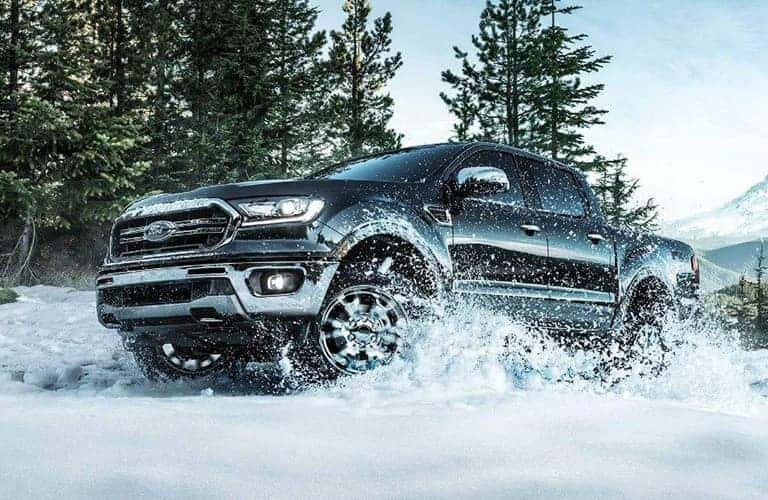 Power
Both the Ridgeline and the Ranger took the single engine approach with their small pickup options. When you select an engine for a pickup though, you want the one with the most torque. Torque is what gives you your capability, and in that regard, the Ranger wins hands down.
The Ranger owes its torque to its 2.3-liter EcoBoost engine. For those not familiar with Ford terminology, EcoBoost means this engine is turbocharged and efficient.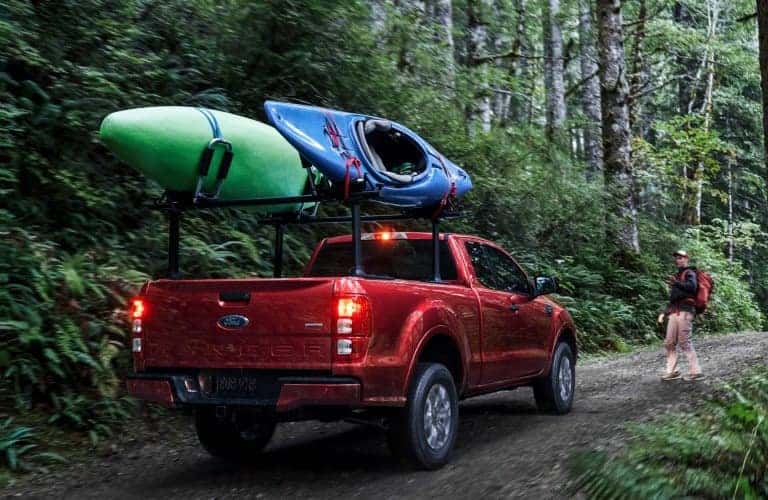 Efficiency
Just how efficient is the new Ranger? Amazingly efficient. Not only does it match the less-capable Ridgeline on the highway, but it outdoes it in the city too. These are numbers for the RWD Ranger and the FWD Ridgeline. Yes, the Ridgeline is front-wheel drive standard.
The 4×4 Ranger still offers impressive efficiency with up to 20-city mpg and 22-highway mpg. This means even the 4×4 Ranger outdoes the FWD Ridgeline in the city.