How To Connect to Ford SYNC® 3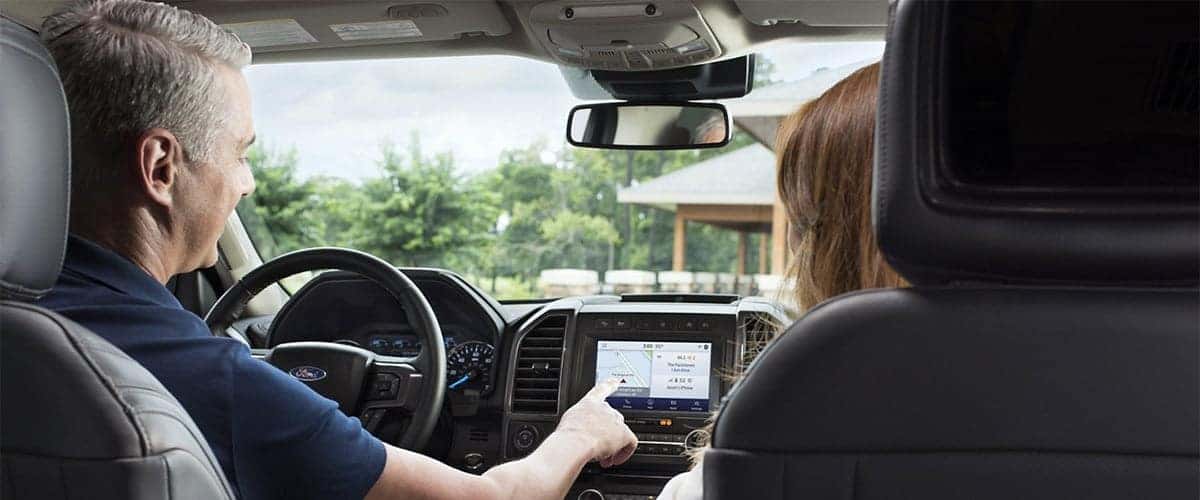 ---
Whether you're looking to take home a new Ford Escape or a Ford Fusion, you'll have unprecedented access to the exclusive and dynamic Ford SYNC® 3 infotainment system. If you've just taken home your new Ford, you may be wondering how to connect to Ford SYNC® 3. Once you do, you can take advantage of features like turn-by-turn directions, music streaming, and a range of your favorite apps for your daily drives and adventures.
Follow the detailed steps below from our team at Holiday Ford so you can learn how to connect to Ford SYNC®!
SYNC My Ride: Connect to Ford SYNC® 3
Have you been wondering, "how do I Sync my ride?" First, connect your Bluetooth®-enabled smartphone to the Ford SYNC® 3 system. This will allow you to make phone calls, answer texts, and change music as you cruise around Oshkosh. And you can do so without taking your hands from the steering wheel. Follow these steps to connect:
Turn on your phone's Bluetooth® functionality, and check that your phone is discoverable.
Press "Add Device" on your vehicle's SYNC® 3 touchscreen interface.
Search for SYNC® under devices on your smartphone.
Ensure the PIN on your phone matches the PIN on the screen. Otherwise, you will have to manually enter the PIN into your phone.
SYNC® will notify you of successful pairing!
Finally, opt in or out for different features, such as 911 Assist or automatic contact downloads.
Press the "Finish" button.
Ford SYNC® 3 Functions
Now that you've connected to your Ford SYNC® 3 system, you can easily explore its wide range of offerings to help you enhance your drives through Fond Du Lac with ease. Here are a few of our favorite features you can check out now that you know how to connect to Ford SYNC® 3:
Connected Navigation, with real-time traffic and weather updates while you drive around Fond Du Lac.
Connected Voice, with voice commands that reflect natural language.
Wireless Phone Connection via Apple CarPlay®, Android Auto™, and SYNC® AppLink
SiriusXM, offering the latest on-demand entertainment.
Key By Amazon In-Car Delivery, allowing Amazon Prime members to receive Amazon packages securely in their vehicles.
And of course, this is only the tip of the iceberg when it comes to the grand scope of everything that the Ford SYNC® 3 system has in store. However, it should give you an idea of what you have to look forward to once you are connected to your SYNC® infotainment suite.
Get Connected Today at Holiday Ford
Need further assistance getting connected to Ford SYNC® 3? Our team at Holiday Ford is ready to help you make the most of your Ford SYNC® experience today. Don't hesitate to contact us online if you have any questions about how to connect to Ford SYNC® or disconnect Ford MyKey.